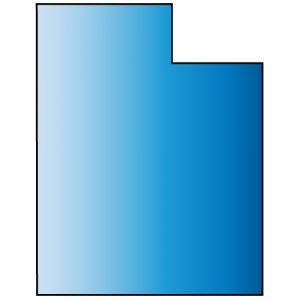 Before Starting a Project in Utah, You Must First be Licensed as a Contractor.
Most Construction Work in Utah Requires a Contractor's License.
It takes approximately 60 to 90 days to process an application in the State
Expedite Services Available for your Utah Contractors License
All New license applicants are required to take and pass a comprehensive law and trade exam
It's Also Important That You Apply For The Proper License Classification (Utah has over 70 license classifications)
The Utah State Contractors Board Requires Completion of a Comprehensive Application Package Prior to Taking the License Exam. That includes financials, references, resumes and other documentation to complete the application process.
WE PROVIDE A FULL RANGE OF SERVICES TO HELP YOU OBTAIN A CONTRACTORS LICENSE IN UTAH.
More Specifically, Cal-State Contractors License Service Assists General and Specialty Contractors by:
Completing Applications For Individual Licenses, Partnership Licenses, or Corporate Licenses
Providing Comprehensive live Classroom Exam Study Courses for the Business/Law and Trade Exams
Registering or forming a corporation that will give you the authority to transact business in the State of Utah.
If You are an Out-of-State Contractor Who Has Been Licensed in California, Arizona or Nevada for Five of the Past Seven Years, You May be eligible to Secure a Waiver of the Trade Exam.
Interested in other States?
Additional State Services are available for all states and municipalities in the U.S. whether you are a sole owner, small business or a corporation, you will benefit from our expertise. We communicate daily with the state board offices throughout the country. Your Contractors License is an important tool in today's competitive market place. Let us make sure you have the licensing tools to work with.