We License Contractors in All 50 States!
One Call to Cal-State Does It All
1-800-454-2776
Cal-State Contractors License Service
Cal-State Contractors License Service
, located in Southern California, has been serving the contracting industry since 1965. We are the first company in the country that began assisting contractors with all of their licensing needs. Throughout our 50 years we have helped tens of thousands of contractors with everything from:
We're Here to Help
Please have a look around at the services we offer and if we can be of any assistance. Remember one call to Cal-State does it all 800-454-2776
What Our Customers Are Saying…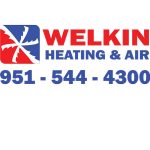 Cal-state Contractors License Service is absolutely wonderful. We could have not done it without them. Minda was truly the best. She always answered our questions, explained everything clearly, and when the process was taking longer then it should have, Minda knew exactly who to call.

Thank you Minda. Thank you CSCLS!!!