We License Contractors in All 50 States!
One Call to Cal-State Does It All
1-800-454-2776
Cal-State Contractors License Service
Cal-State Contractors License Service
, located in Southern California, has been serving the contracting industry since 1965. We are the first company in the country that began assisting contractors with all of their licensing needs. Throughout our 50 years we have helped tens of thousands of contractors with everything from:
We're Here to Help
Please have a look around at the services we offer and if we can be of any assistance. Remember one call to Cal-State does it all 800-454-2776
What Our Customers Are Saying…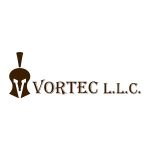 We reached out to Cal-State with a short deadline to get our California contractors license. Eric responded very quickly with a phone call to explain their entire process in detail. Immediately Eric started going through our application and found multiple errors that he corrected with California. He was very thorough and available throughout the entire process from start to finish. I am happy to report that we were able to obtain our license by our deadline, and will definitely be using Cal-State's services for our future needs.