We License Contractors in All 50 States!
One Call to Cal-State Does It All
1-800-454-2776
Cal-State Contractors License Service
Cal-State Contractors License Service
, located in Southern California, has been serving the contracting industry since 1965. We are the first company in the country that began assisting contractors with all of their licensing needs. Throughout our 50 years we have helped tens of thousands of contractors with everything from:
We're Here to Help
Please have a look around at the services we offer and if we can be of any assistance. Remember one call to Cal-State does it all 800-454-2776
What Our Customers Are Saying…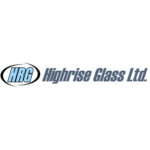 Eric and Minda from Cal-State Contractors License Service were very helpful with speeding up the License Application process for me. They really pushed at each phase and kept close eye on the progress getting things done in a record time. They took care of all the paperwork and I was always informed what needs to happen and what is the next step. After taking the exam I was told by the CSLB stuff that it will take 5 to 6 weeks for CSLB to deal with the paperwork before I receive Contractors License. Fortunately Eric and Minda expedited the process again and our Contractors License was available in less than 2 weeks!