Cal-State Contractors License Service, located in Southern California, has been serving the contracting industry since 1965. We are the first company in the country that began assisting contractors with all of their licensing needs. Throughout our 50 years we have helped tens of thousands of contractors with everything from:
Please have a look around at the services we offer and if we can be of any assistance, remember one call to Cal-State does it all at 800-454-2776.
What Our Customers Are Saying…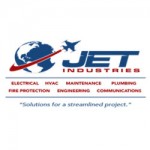 We found Eric and Cal-state licensing through a google search for CA licensing assistance. We needed a license in a hurry and didn't know if we had any hope to make that happen. I spoke with numerous strong references prior to committing to working with Eric. Eric is the real deal and absolutely professional. He communicated all through the process and achieved our desired result, exceeding our timeline requirements. It was a pleasure working with Eric and he comes with a strong recommendation.