Cal-State Contractors License Service, located in Southern California, has been serving the contracting industry since 1965. We are the first company in the country that began assisting contractors with all of their licensing needs. Throughout our 50 years we have helped tens of thousands of contractors with everything from:
Please have a look around at the services we offer and if we can be of any assistance, remember one call to Cal-State does it all at 800-454-2776.
What Our Customers Are Saying…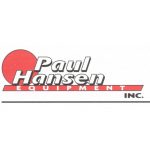 Paul Hansen Equipment has been using Cal-State Contractors License Service for a few years and we are very pleased with their work. Recently we discovered an error at the CSLB and our license was suspended so we needed it corrected immediately; Eric was able to get everything taken care of and we were literally back to business that very day!
Paul Hansen Equipment, Inc.