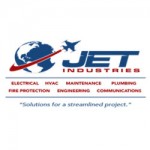 We found Eric and Cal-state licensing through a google search for CA licensing assistance. We needed a license in a hurry and didn't know if we had any hope to make that happen. I spoke with numerous strong references prior to committing to working with Eric. Eric is the real deal and absolutely professional. He communicated all through the process and achieved our desired result, exceeding our timeline requirements. It was a pleasure working with Eric and he comes with a strong recommendation.
The Construction Group here at the Procopio law firm is often called upon to assist out of state construction companies that seek to do business in California. A valid contractor's license is an essential first step in that process. Eric Crandall/Cal-State has been an invaluable resource to our firm and to our clients over the years. Eric has helped our clients navigate the maze of contractor licensing requirements in California and other states, and has been able to expedite the issuance of licenses to our clients when time was absolutely of the essence. Our clients have been well-served by Eric, and I look forward to working with him on projects for years to come.
Keeping track of and dealing with licensing needs is critical to our business, but dealing with these issues takes time away from executing projects. We simply do not have the time to keep track of and research requirements and make sure we do not spend money on licenses, bonds, and other related costs that are unnecessary. We count on Cal-State Contractors License Service to keep us in compliance, qualify for the licenses we need, and reduce our related costs.
Cal-State has assisted our company with all of our licensing needs in multiple States and they have shown over and over that they possess the expertise that is necessary. Their staff is well trained with broad skill sets that range from exam preparation, corporate services to licensing services. We always enjoy how they would follow up and keep us posted during the licensing process to make sure it was delivering to our needs. Not only would we recommend Cal-State services to anyone, we will be using them again in the future.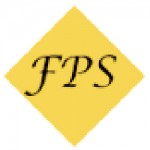 Eric at Cal-State Contractors License Service is the utmost professional in advising our companies in the area of contractor licensing. Not only is Eric excellent in walking our companies through the pyramid of laws of the different states; he is an expert in advising our companies of the best path to obtain the correct licenses. He puts the client first. In one instance, we were prepare to retain him to secure a license for us; he advised us of an exclusion in the law (excluding one of our companies of the need for licensing). Eric provided this advice knowing that he was forfeiting a fee. Furthermore, Eric has established contacts in many states that greatly expedited the procurement of our licenses.

It is a pleasure to work with professionals such as Eric
Eric and his team at Cal-State Contractors License Service are professional, informed, and diligent. Because of his experience, Eric knows how to navigate through the licensing process and is a wealth of knowledge – which is a great resource for any business. Cal-State has gone above and beyond to help Paradigm in the process of adding classifications to our contractors license. We look forward to our continued relationship with Eric and Cal-State!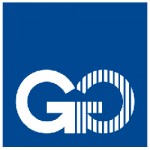 Cal-State has been a great resource for me over the last 10 years. Whenever I have a licensing related issue I looked to them first. They have helped me work through a few tight renewal deadlines, company name changes, changes of qualifying personnel, as well as routine monitoring to ensure we are always active and in good standing. Overall, an excellent service provider!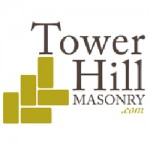 Eric at Cal State Contractors help me settle some extremely complicated licensing and business problems in an exceptional manor. He promptly got back to me, came up with a solution quickly and worked the process resulting in a successful resolution to my situation within an amazing time frame considering the length of time the process could have taken if i had not had him in my corner. His pricing was fair and worth very penny. Contracting is a complicated business and having someone like Eric at your service puts you ahead of the pack. I highly recommend Eric and Cal State Contractors.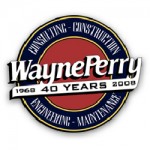 We are a contractor in California and have been working with Cal-State since the early 90's. With Eric's help we have received our contractor license in 6 other states. As I am sure you know, this can be very time consuming especially if time is of the essence. No matter the uphill struggles, Eric always seemed to know the right person to call or contact to help us make our deadlines. We are very grateful and appreciative for all of his hard work on our behalf. Together, we make a great team and I would recommend him to anyone who is trying to expand their horizons. Thank you Eric!